Hatikvah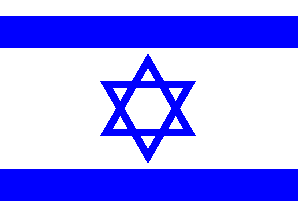 Adopted in 1948
Words by NAFTALI HERZ IMBER (1856-1909)

Latin Transliteration


Kol od balevav penimah
nefesh Yehudi homiyah
Ulefa-atej mizrach kadimah
'ayin LeTsion, tsofiah.


Od lo awvdah tikwatenu
ha'tikvah bat sh'not alpayim
liheyot am chofsi beartsenu
erets Tsion virushalayim.
(repeat previous two lines)



English Translation


As long as deep in the heart,
The soul of a Jew yearns,
And towards the East
An eye looks to Zion,


Our hope is not yet lost,
The hope of two thousand years,
To be a free people in our land,
The land of Zion and Jerusalem.
(repeat previous two lines)


Lyrics: Naphtali Herz Imber, 1878
Music: Samuel Cohen (Based on Jewish Folk Tunes of Romania and Moldavia)
Adopted: 1948